---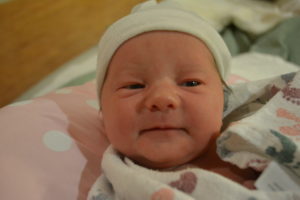 Brooklyn Diane Pippin
7 lbs. 8 oz. and 21.75 inches long
Born Saturday, the 8th of March at 05:12am
---
Click here to see photos of Baby Brooklyn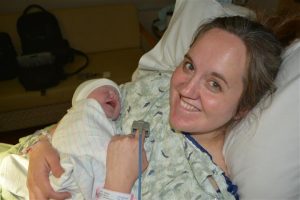 ---
Name Voting Results
We didn't hold an official naming poll for this baby. We had her name picked out for 10 years!
Ratings:
Brooklyn : 2 votes.

   100%
Total votes:2
---
Play by Play
02/21/14 10:10am 3cm dilated
02/26/14 10:10am 3.5cm dilated
03/07/14 01:30pm 4cm dilated – Contractions start to become more regular
03/08/14 03:20am Water breaks at home – Alan is woken up with "It's time!"
03/08/14 04:00am Arrived at Medical Center of the Rockies in Loveland, CO
03/08/14 04:15am 6cm dilated
03/08/14 04:45am 9cm dilated
03/08/14 05:00am Pushing begins!
03/08/14 05:12am Healthy Baby Girl Arrives! – 7lbs 8oz and 21.75 inches long)
---
Ultrasounds and Heartbeat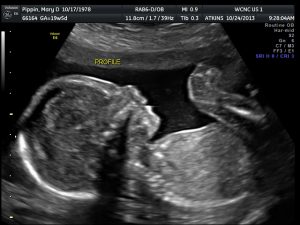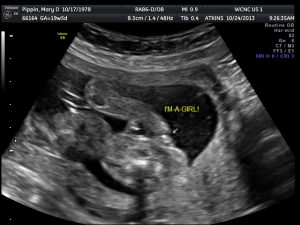 ---
Look how Mary's belly grew!